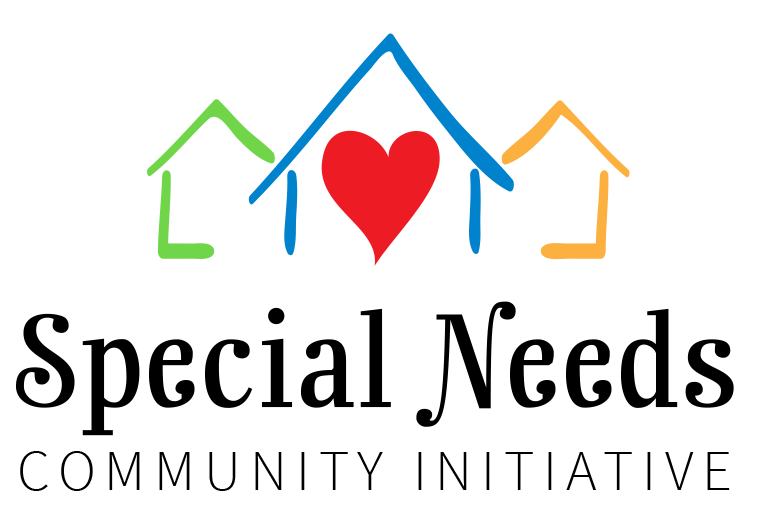 In our pursuit to encourage our residents to lead meaningful, productive, and independent lives, we created the Learn, Work, & Play Program. We will provide meaningful work and skill building opportunities, a place where they can feel a sense of belonging and be able to build friendships with their neighbors through social activities, and the opportunity to continue to their education in areas of interest, self help and independent living skills.
​The Learn Program is our educational program designed to assist individuals who need special help to develop basic work, social, and daily living skills. Staff will be trained to identify our resident's exiting level of functioning and help them build on those skills gradually, in a positive nurturing environment that promotes success.
​
Our hope is that each resident continues to strive to interact with their neighbors daily but also to continue learning throughout their life so they can be more independent and have opportunities outside the community. These programs will be taught by volunteers, parents, residents, or hired staff as they are available.
​
Each day the residents will have a variety of classes to choose from. As more volunteers/ staff are available, the same two classes may be offered in the morning and evenings to accommodate different work schedules. Classes offered to residents may include but are not limited to the following:
Book Club – Reading a book together and discussing it.

Computers – Typing, basic knowledge, internet, social media

Money Management – Counting money, making change, being safe with money, saving money, banking, using a cash register

Employment Skills – Learning your strengths, asking for help at work, interview skills, greetings, dress code

Self Care – Bathing, laundry, housekeeping, personal hygiene, name care, hair care, healthy eating

Instruments – Music, drums, guitar, DJ, keyboard/piano

Dance – Tap, ballet, hip-hop, clogging, dancing with a partner

Exercise – Yoga, weightlifting, zumba, PiYo, Using exercise equipment

Language – Sign language, Spanish, English

Cell Phone Tools – How to make calls, setting reminders, social media

Math – Measuring, basic arithmetic

Time Keeping – Clocks, setting timers, reading a watch, stopwatch

Communication – Talking on the phone, texting, social media, speaking loud and clear, showing confidence, how to meet people, personal space
​The Work Program will offer residents an opportunity to find purpose in their daily life. We will always encourage the residents to work outside of the community to help supplement their income and to become involved in the outside community. But for residents who do not have a job, need additional help on developing their skills before acquiring outside employment, or who have time in their day to be productive, the community will offer various work opportunities.
By working in the community, the residents will increase their employability skills, as well as interact with others throughout the day. Each resident will be required to complete 5 hours of work per week. A sign-up sheet will be posted weekly in the community house for residents to choose their job preferences. Residents will be required to try each job in the first weeks of their arrival. After they have completed their exploratory period, they may choose the jobs they prefer most.
​
Possible job duties include but are not limited to the following:
Kitchen/Cooking

Outdoors/Landscaping

Resident Advisor

Community House Assistant

Office Assistant

Nutrition/Meal Planning

Bee Keeping

Woodworking

Greenhouse/Gardening

Janitorial

Event Coordinating
​The Play Program will offer opportunities for residents to socialize and meet others in the community in a safe environment. Activities may take place in the community or as special outings. Residents will have input on what kind of activities are planned and they will be added to a monthly calendar. The social activities will consist of structured and unstructured activities. Structured activities will involve a volunteer or staff member leading the activity. Unstructured activities do not require a volunteer or staff member to be present and will be lead by the residents. A staff member or volunteer will be available to help set-up the activity and will be available if needed but the residents will be able to participate at their own leisure.
​
Examples of structured activities offered will include but are not limited to the following:
Exercise classes

Bingo

Art classes

Learning an instrument

Sports activities

Pet theraphy

Social outings

Family dinners
Examples of unstructured activities offered will include but are not limited to the following:
Crafts

Music/Dance parties

Movie Night

Game Night

Karaoke Night

Corn Hole Night
​
Each month the community will have two family dinners on a weekend. Families will be encouraged to join their family member for dinner and see what they have been doing and learning. During one of the family dinners, the community will celebrate monthly birthdays and recognize residents achievements.
​