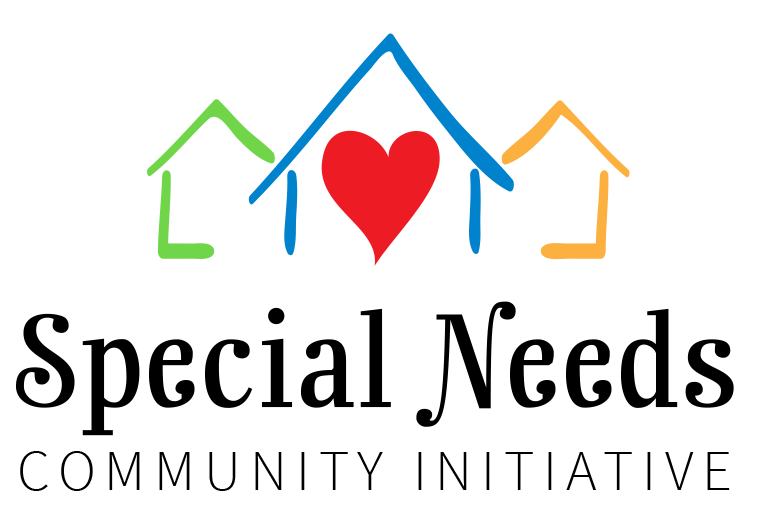 Ways to Give
Donate Your Time and/or Skills
Donating your time or skills is an affordable and impactful way to give back to a cause the is meaningful to you. SNCI relies on volunteers to contribute their time and skills towards our mission of creating affordable and safe housing for individuals with intellectual and developmental disabilities. If you have experience in building/construction, development, civil engineering, real estate, architecture, and grant writing, we could use your help. Please consider joining our Board of Directors, chairing a committee, or volunteering for one of our events/programs as a way to give back.
Monetary and In-Kind Donations
Because we are a 501(c)3 nonprofit organization, all donations made to our organization are tax-deductible. Don't for get to request a receipt for tax purposes. Donors have two options for making donations:
Cash Donations: Donors can make a one-time tax-deductible cash donation or can set up a recurring monthly or annual donation. Use the Donate Money button to make your contribution through PayPal.

In-Kind Donations: These are non-cash contributions made in the form of services, expertise, and goods, from businesses or individuals. They are important for keeping the cost of our fundraising efforts low. If you would like to contribute a product, service, or expertise to one of our Raise the Roof fundraisers, please send a email to ourspecialcommunity@gmail.com.
Become a Corporate Sponsor
Corporate sponsorships are a great way to make a difference in our community while creating positive brand recognition for your business. There are a few ways you can become a corporate sponsor:
Organization Sponsor: This is a great way to get exposure throughout the year at every event or promotional opportunity our organization has by promoting, advertising, and highlighting the corporate sponsor on all fundraising materials and communications.

Sponsor a Raise the Roof Fundraising Event: Each year we hold two Raise the Roof events, a 5k and a dance. Both of these events have a lot of exposure in the community and our sponsors, depending on the level of sponsorship, will also get the same exposure. These sponsorships significantly boost our bottom line by helping to offsetting the costs associated with our fundraising efforts.

Development Sponsor: In order for SNCI to create the community, we need to start raising funds toward the cost of building and construction. These sponsors will contribute toward those costs and will be recognized before and during the construction as well as commemorated in the community once it is built.
Stocks Donations
Donating shares of appreciated stock gives you the opportunity to save on capital gains taxes and income taxes. To donate stock, fill out a stock transfer form from your brokerage or financial institution that manages your stock assets. In the form, provide information about the stock you want to donate and list SNCI as the charity you would like to donate the stocks to. Use our tax identification number (EIN) on the form to allocate the stocks and use the Donate QCD button to leave us a message informing us of the details. EIN: 82-3108522
Qualified Charitable Distributions from Your Retirement Account
A Qualified Charitable Distribution, or QCD is for anyone over the age of 70.5 who would like to donated their Required Minimum Distribution (RMD) from a 401(k) or IRA to a qualifying nonprofit. This type of donation counts towards the required RMD withdrawal each year and is not counted as taxable income. To make a QCD donation, fill out an IRA Charitable Distribution Form and submit it to the financial institution that manages the account. Use our tax identification number (EIN) on the form to allocate the donation and use the Donate QCD button to leave us a message informing us of the details. EIN: 82-3108522
Planned or Legacy Gifts
Leaving a gift to a cause you care about will not impact you financially during your lifetime. To leave our organization a gift, name SNCI as the primary beneficiary for a certain amount of money/stocks or you can allocate a percentage of your total estate. Use our tax identification number (EIN) to identify our organization and use the Gifts button to leave us a message informing us of the details. EIN: 82-3108522.
​
​